Suzhou Thor Electronic Technology Co., Ltd. Established on February 10, 2020 and located on the bank of beautiful Dongsha Lake in Suzhou, Suzhou Thor Electronic Technology Co., Ltd. ("Thor") is a leading enterprise in the Suzhou Industrial Park and one of the first batch of high-tech enterprises in the Suzhou Free Trade Zone. Haptics is our most primitive function to recognize the world and exchange information. Haptic feedback refers to the electronic simulation our tactile sense. It's a blend of many technologies, such as mass vibration, driving system, signal stimulation, and algorithm tuning. Haptic feedback has become richer and more immersive, developing from the simple vibration reminder function at the very beginning to the current simulation of real vibration. The tactile engine technology, or the hardware that simulates vibration, has become a major technical bottleneck for its development. As a trailblazer in haptics, we have created a new vibration structure and damping system, namely Truly Physical Wideband Actuator ("TPWBA") through years of painstaking research and development. With its strong vibration sense, wide band, and extremely fast response, TPWBA can simulate almost all natural events and create rich virtual tactile interaction. Besides, it can provide users with richer and more realistic haptic interactive experience since the technology is extremely power-saving and can create super full and more immersive effect.
Since our establishment, we have developed multiple product lines to meet the needs of different customers, and have reached strategic cooperation with many clients such as Pico. Our main products involve high-performance fixed-frequency vibrators, wideband actuators, and innovative acoustic products (screen sound, bone conduction sound). So far, we have obtained more than 80 invention and utility patents.
As a technological innovator, we are committed to scientific research by continuous learning and making breakthroughs. We aim to provide customers with maximum value, and become a global leading provider of products and solutions on haptics and acoustics.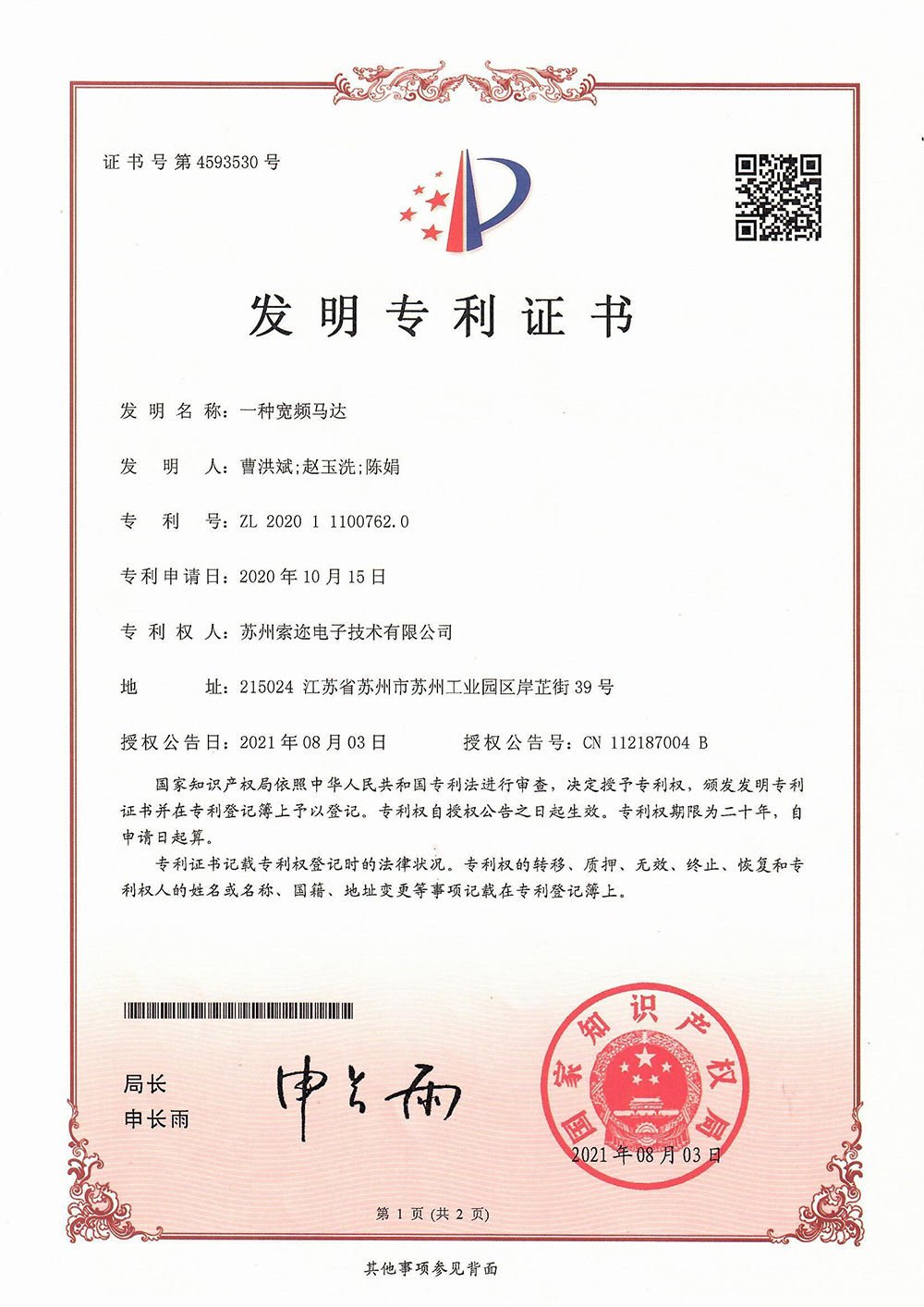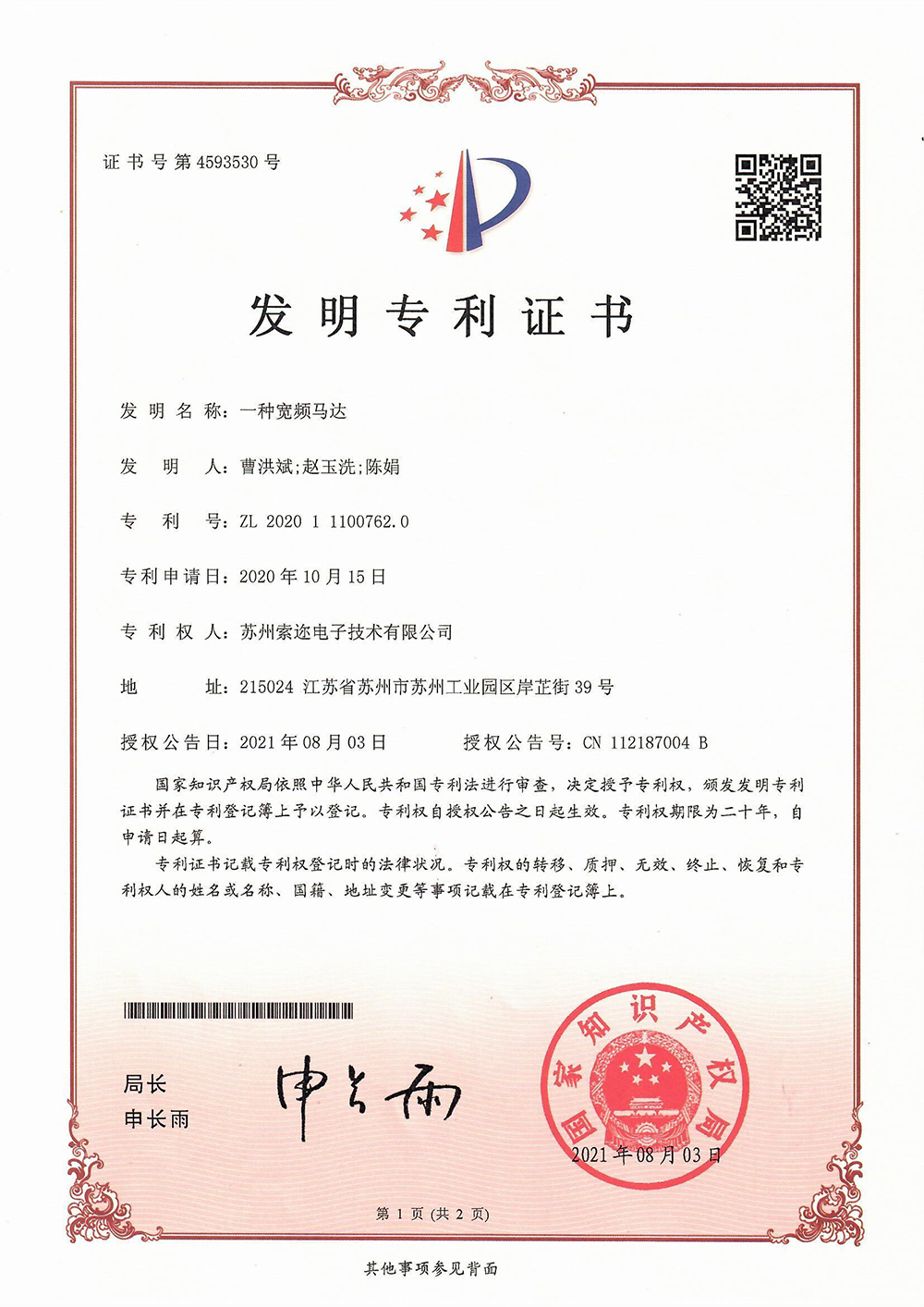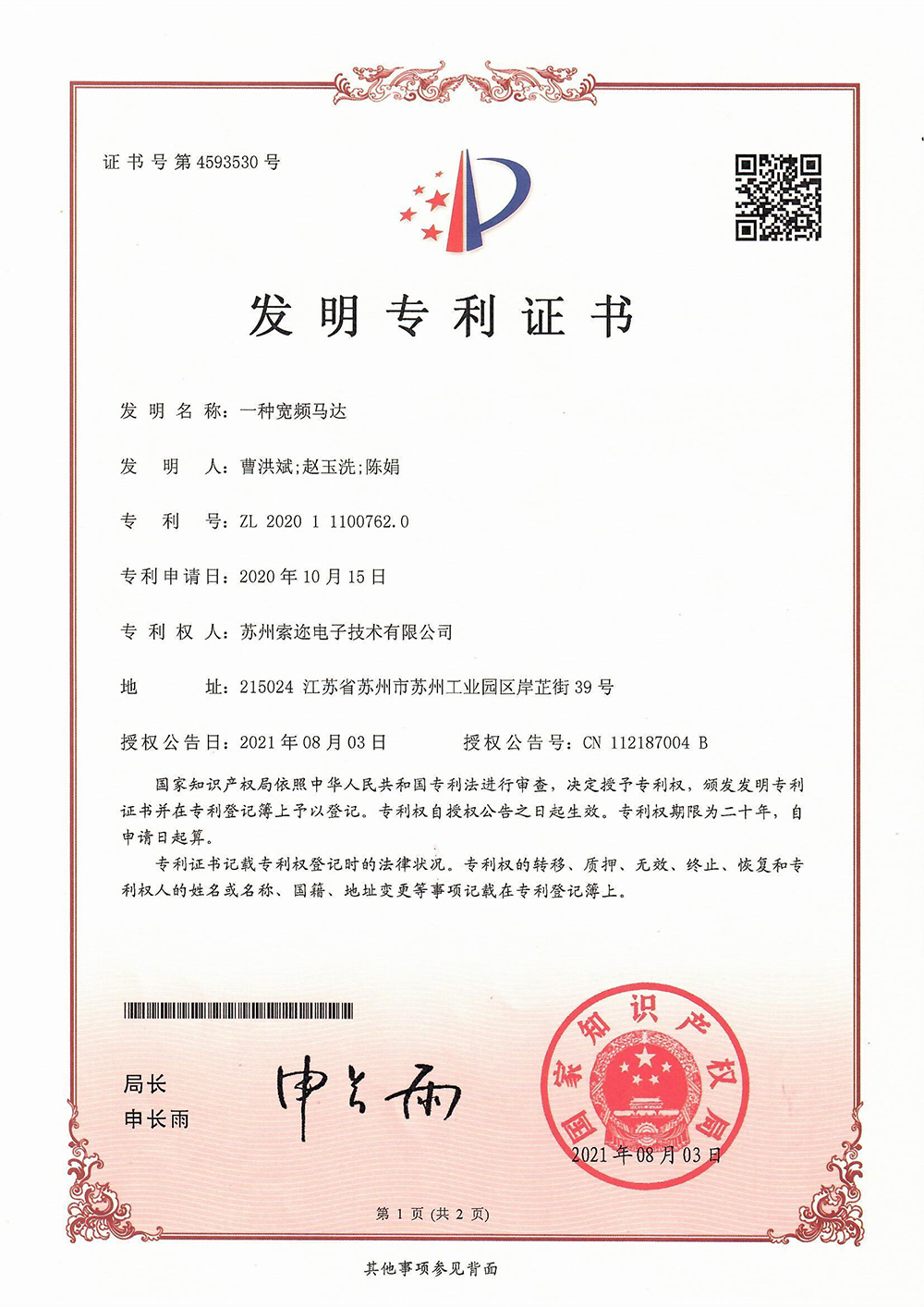 Owner of more than 30 invention and utility patents