Bone conduction vibration
Bone conduction headphones are mainly used in professional sports. Most of them are based on the traditional resonators of moving coils and moving iron to transmit sound though bone vibration. However, this process changes the air conduction effect, leading to the deficiencies in tone quality, timbre and privacy protection. To address these pain points, we took the lead to apply our self-developed wideband vibration system to the headphones. Our technology integrates the unique third-stage magnetic-suspension exciters with innovative noise reduction algorithms, which can create more low-frequency content, and greatly magnify the low-pitch sound. Meanwhile, the enclosed structure greatly improves the privacy protection.
With our brand MOJAWA, we have successfully launched the MOJO1 series and received good feedback from the market.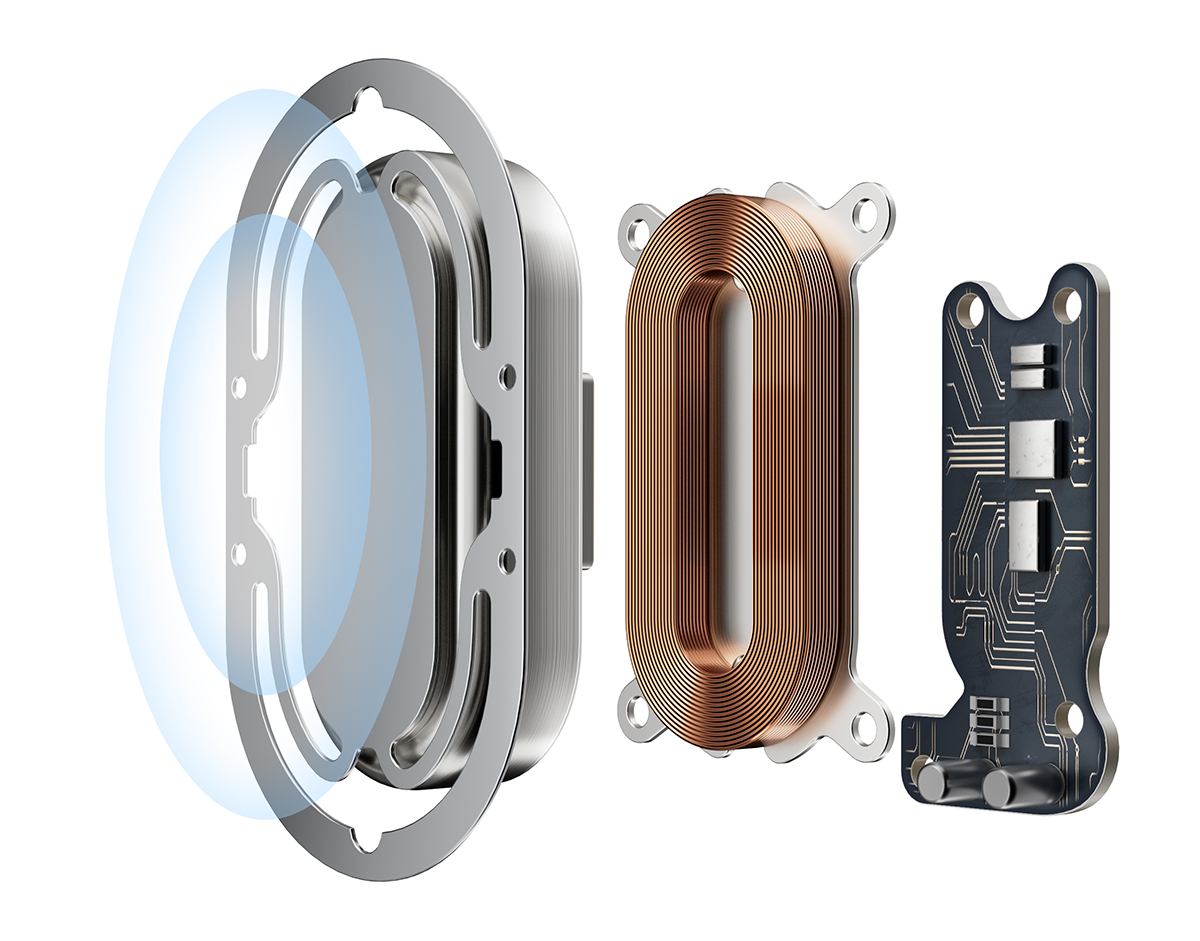 Bone conduction audio glasses
As smart wearables get more popular, many smart audio glasses with open speakers have appeared on the market. Yet, lots of problems have greatly affected the user experience, such as serious sound leakage, unclear tone and inability to communicate with the outside world during their use. We have inventively integrated bone conduction technology with audio glasses to transmit the sound waves directly to the your cochlea. You will hear the ambient sounds when listening to your music or answering your calls, and more importantly, you won't disturb others!